Add more color to your wardrobe with a Tie-Dye Hoodie using ICE!
Tie-dye
is one of my favorite summer crafts, and I had so much fun trying a new technique!! Using ice is a fun and less messy way to tie dye, not to mention a great summer craft. No two projects will come out the same, and I am blown away by how this hoodie turned out. We all know kids love using tie-dye, and they will have so much fun making their own colorful tie dye creations to suit their personal style.
To make your own Ice Tie Dye Hoodie, you will need these supplies:
Get the
hoodie
completely wet, and then wring it out so that it's slightly damp. This will help the fabric to absorb the dye better and more evenly. Scrunch or twist the shirt like you would do with a traditional tie dye project. Use the rubber bands (included in the
Tulip One-Step Tie Dye Kit
) to hold the shape.
Protect your workspace with a plastic tablecloth or garbage bag, or work somewhere that you wouldn't mind accidentally staining (I set up in the garage). Next, you will need something to catch your dye drippings, like a large tray or a
plastic bin
. Use
plastic cups
to prop up a
wire cooling rack
* inside the bin. Lastly, center the shirt on top of the rack.
*DO NOT USE THIS RACK FOR FOOD AFTER THIS PROJECT.
Next, you will need a cardboard box that is about the same size as your project. This will help to keep the ice contained over your project instead of sliding off as it melts - and therefore wasting the dye. Remove the top and bottom of the box and place it around your project. Get a bunch of ice and pour it on top of the shirt, filling up the box.
Choose 3-4 bottles of
Tulip One-Step Tie Dye
that you want to use on your hoodie. Try to keep in mind not to put colors together that may become "muddy" when mixed, like red next to green or orange next to blue. I tried to get a rainbow by simply using magenta, blue, and yellow, and then let these three colors do the mixing.
Unlike traditional tie dye projects, do NOT add water to the bottles. Apply the powder directly to the ice, using a plastic spoon or straight from the bottle. Try not to avoid large clumps of dye and spread it evenly over the ice. The more powder you add, the more vibrant your project will be. If you want more muted colors, add less dye and more ice.
Now, just sit back and wait for the ice to melt! As the ice turns to liquid, it mixes with the dye and drips down onto the hoodie. This will obviously take some time, so come back to the project once in a while to check how things are going - but try to resist touching anything!!
Once the ice has completely melted, put on some gloves (also included in the
Tulip One-Step Tie Dye Kit
) and put the shirt into a
gallon Ziploc bag
to sit for 8-24 hours. This is an important step because the dye needs time to set and fully absorb into the fabric.
Put on a clean pair of plastic gloves and remove the hoodie from the bag. Rinse the shirt in a sink or tub under warm water until the water runs clear to remove excess dye. If you are rinsing multiple items, be sure to keep them separated, because the wet dye will transfer!

Wash your tie-dyed items immediately after rinsing. Set the load to large with hot water, and add a small amount of detergent. Hang dry or put the shirt in the dryer without a dryer sheet. ALWAYS wash tie-dyed items individually for the next wash or two to prevent dye from bleeding onto other items.
I am beyond impressed with this ice tie dying technique, and am absolutely in LOVE with my new Rainbow Tie-Dye Hoodie!! I'd love to hear what do you think!! As always, I would love to see your creations! Leave me a comment, or tag a photo on
Facebook
,
Twitter
, or
Instagram
! #AFMcrafts
Don't forget to Pin, Like, and Share!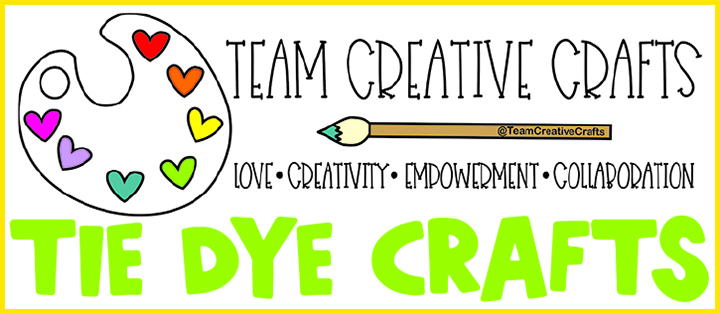 We love collaborating with other creative bloggers and sharing ideas.
Looking for more tie-dye inspiration?
Which tie dye craft is your favorite?